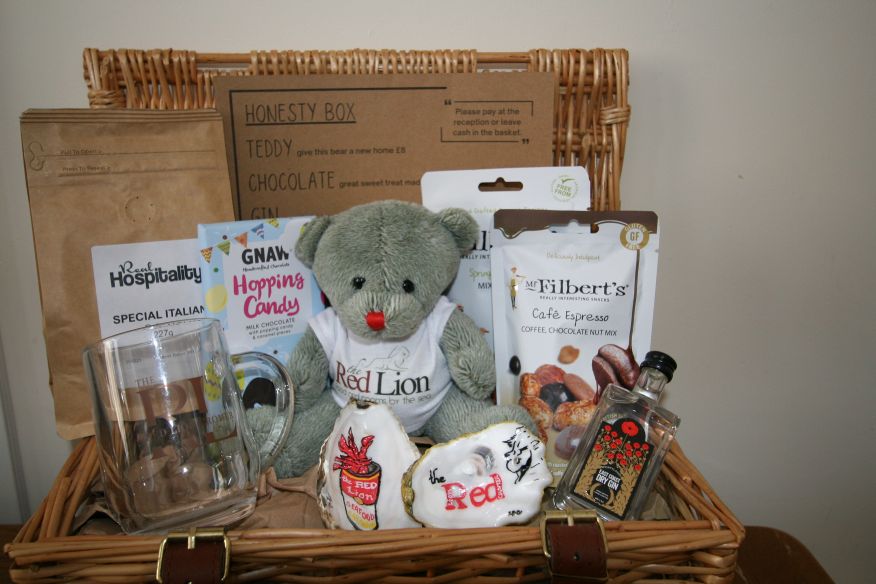 In each of our individually decorated bedrooms you will also find a basket full to the brim with indulgent goodies! So if you are feeling peckish why not help yourself to the vast selection of sweets, chocolates, crisps, soft drinks and a few select alcoholic beverages; you will easily find something to tickle your taste buds. This is all without the hassle of leaving your room, simply make your choice and pop the money in the jar for a truly guilt free midnight snack!Double Bedded En suite Room
Start off with our hot drink's, fresh juice's or a smoothie, followed by some fresh fruit salad topped with local blood orange sorbet and pastries. Finished by either a traditional full English or something a little different to usual, an eggs benedict or chilli smashed avocado.
Breakfast is included in all of our room rates, served from 8am-9.45am daily.
 Non-residents are welcome for Breakfast but booking is essential. If you wish to make a booking, please contact the Hotel on 01263 514964.
As John Gunther once said ''All happiness depends on a leisurely Breakfast''.
.