Some holidays are just incomplete without your loyal companion coming along as well.
The Red Lion is proud to welcome dogs of all shapes and sizes in our Bar and Lounge. Not only are they welcome in our Restaurant & Bar they also have their very own 'Doggy Bar'! If the 'Doggy Bar' is not to their liking we also have a selection of bottled doggy beverages including 'Doggy Beer' for a truly pampered pooch!
If you are staying with us and just cannot stand the thought of leaving your dog at home they are also welcome to indulge in a few nights of luxury with us at only £10 per night. On arrival they will have their very own bed, bowl and welcome package! Allowing you all to rest your weary legs and begin your holiday together. Of course the best part of any hotel stay is the breakfast; and we won't leave your four legged friend out, getting their very own sausage at breakfast!
At the Red Lion we are truly Dog Friendly welcoming each furry friend with open arms and ensuring they are all thoroughly spoilt. We are proud to be in partnership with 'The Good Dog Guide' and also 'Dog Friendly'; having even been nominated for the 'Dog Friendliest Pub of the Year'' and also 'Dog Friendliest Hotel of the Year'' in previous years. The Norfolk Coast is the perfect location for you and your pooch with vast beaches and acres of forest.
So show your dog just how much they mean by giving them a relaxing break away. They may run you ragged, wake you up at the crack of dawn and make you regret that white sofa but their unconditional love makes them one of the family, and no holiday is complete without them!
If you do bring your 4 legged friend with you Norfolk boasts a selection of dog friendly beaches, though some do have restrictions during the Summer season (between May and September)! So if you want to take in the sea, surf and sand these are the beaches to head to!
Beaches with no restrictions:
Holkham
Wells-next-to-the-Sea (West Beach only)
Burnham Overy-Staithe
Thornham
Old Hunstanton
Heacham
Snettisham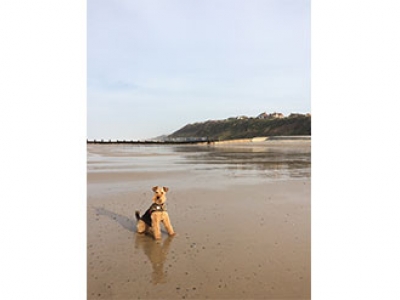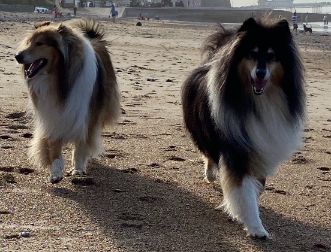 Beaches with Summer restrictions:
Cromer
Sheringham
Brancaster
West Runton
East Runton
Overstrand
Hunstanton